Applies to
FTB-1v2, FTB-1v2 Pro, EXFO Exchange
Introduction
You may be requested by EXFO technical support to provide the EXFO Exchange logs and files from your FTB platform tester to assist in the investigation of any issues you have observed while using the application.
Procedure to follow
On the FTB platform there are two locations where the EXFO Exchange files and logs are stored:
The FlowAutomation Folder which is found here:
C:Users\xxxxxxxxx\AppData\Local\Metrino\FlowAutomation
The EXFO Exchange Logs which are found here:
C:Users\xxxxxxxx\AppData\Local\EXFO
These are hidden folders, so you will need to ensure you have selected the following options in the Windows File Explorer:

Depending on if you are logged in as the Operator or the Supervisor role, it will determine the location of the files and logs for the EXFO Exchange application.
In the screenshots the user is logged in as the Supervisor role on the FTB Platform
You will need to copy and save the following folders to your USB stick for transfer
FlowAutomation Folder
C:Users\xxxxxxxxx\AppData\Local\Metrino\FlowAutomation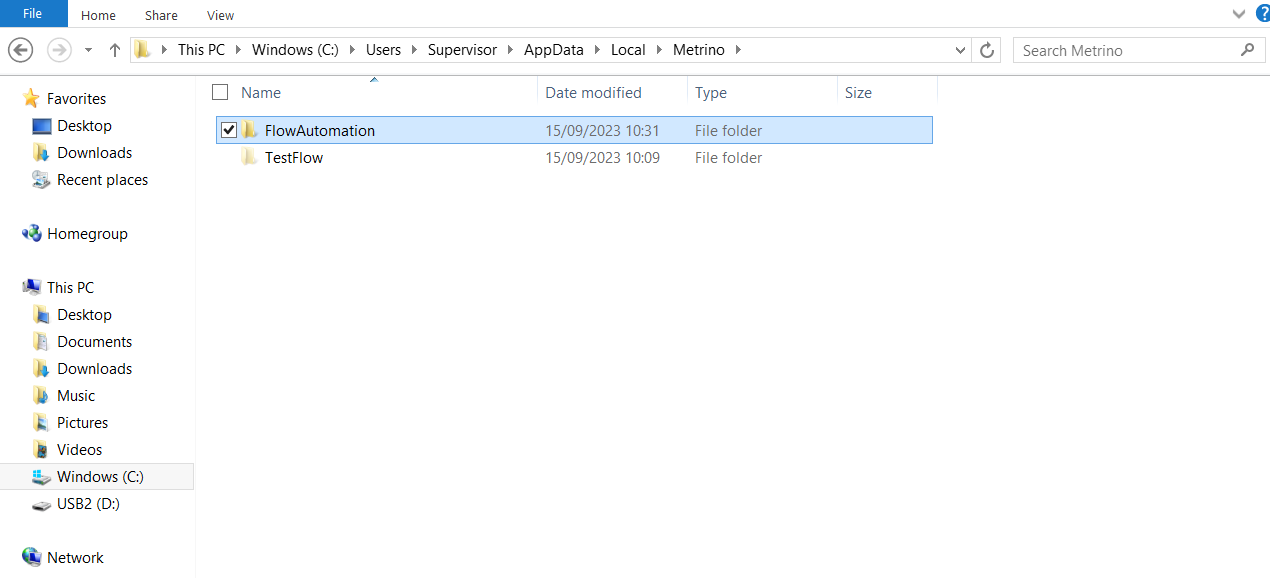 FlowAutomation folder contains the following files: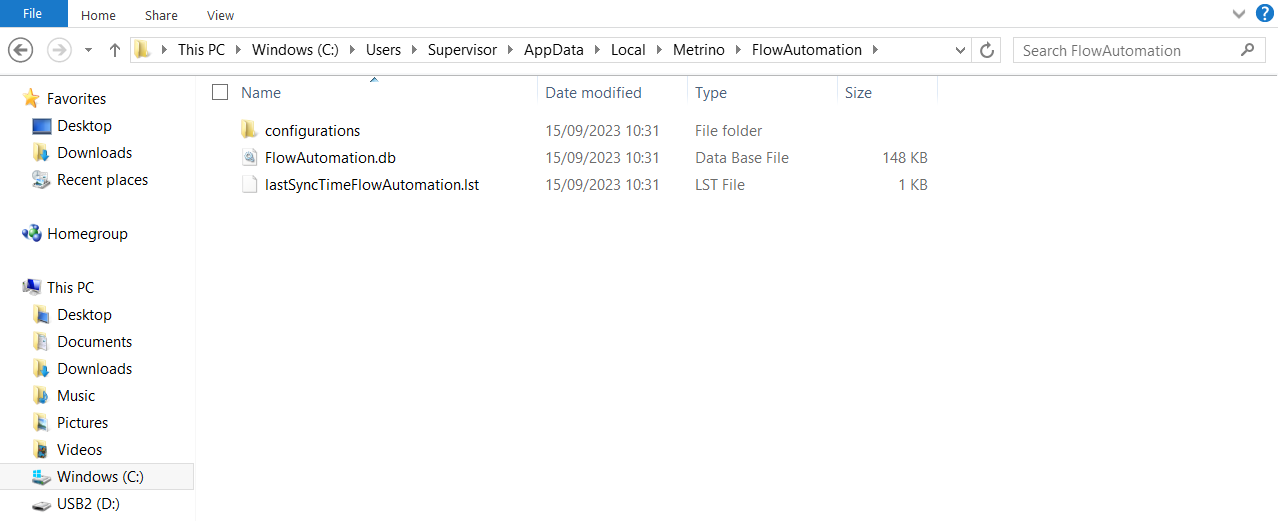 EXFO Exchange logs (there maybe more than one log file) can be found in the following folder location:
C:Users\XXXXXXXX\AppData\Local\EXFO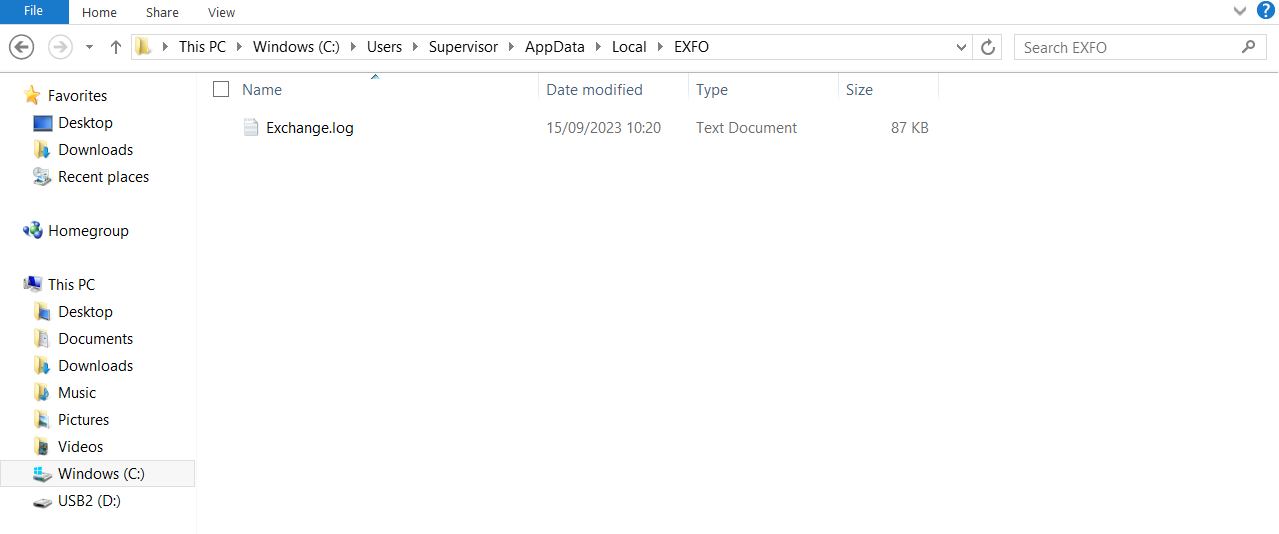 Once selected and copied the two folders you can transfer them to a USB stick for transfer to EXFO Support.