Introduction
The OX1 software update process is fully automatic once you have completed the initial configuration. In order to perform the update, you will need:
A smart phone (iOS or Android),
EXFO TestFlow application installed on your smart phone (TestFlow App is available free from the Apple and Google stores),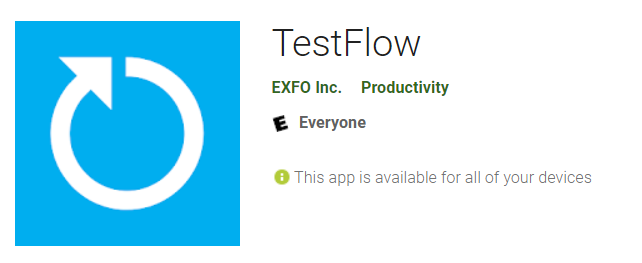 Procedure to follow
1. Connect your OX1 to an external power source using the provided USB cable.
2. Power on the OX1.
3. Ensure that both Bluetooth and Wi-Fi are enabled on the OX1 device.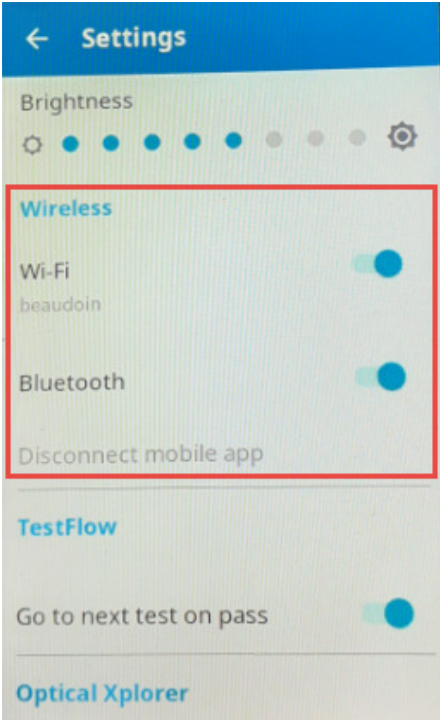 4. On your smart phone, perform the following steps.
Launch the TestFlow App, then connect using your credentials.
If you do not have TestFlow credentials you can still proceed to update your software by selecting NOT NOW at the bottom of the TestFlow login page.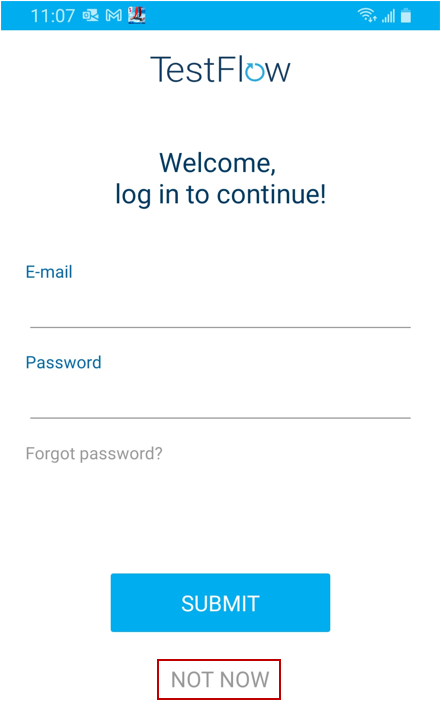 Tap the 3-bar menu at the upper left of your smart phone.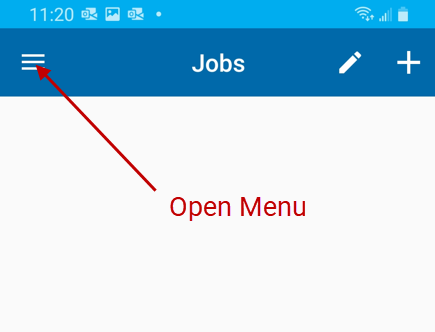 Tap Optical Explorer and depending on where you are in the process you may need to tap Connect.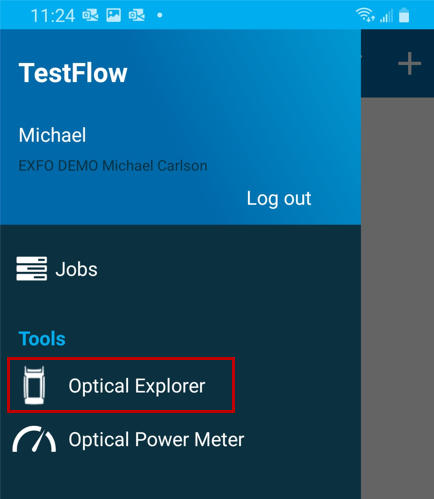 After a short moment you should now see the Serial number of your OX1 device.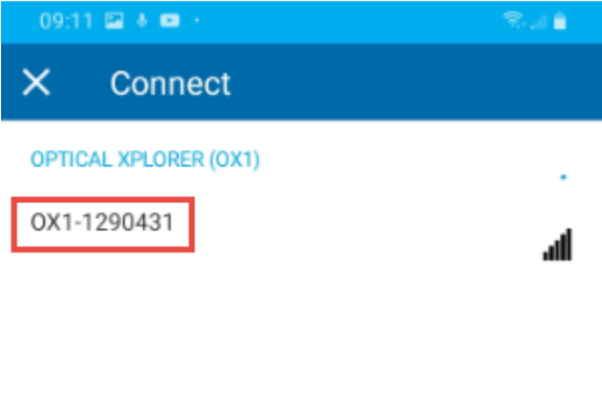 Tap the Serial number corresponding to the unit you want to update.

Once connected tap the 3 dots at the upper right.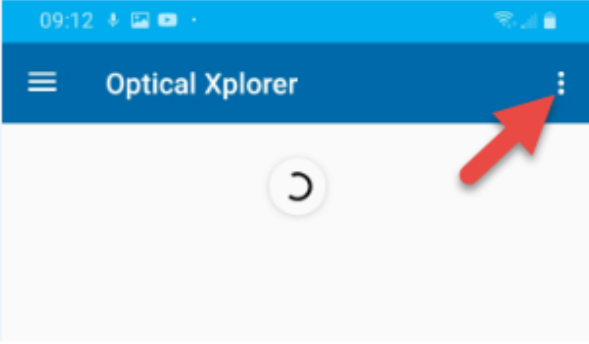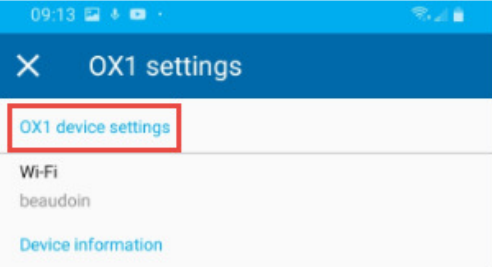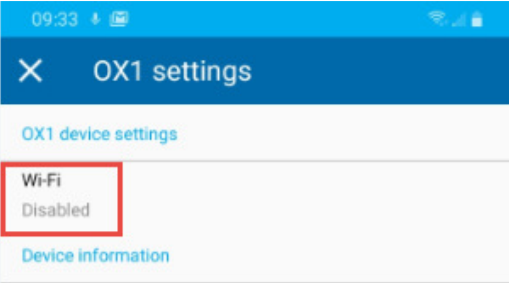 Enable OX1 Wi-Fi if not already enabled.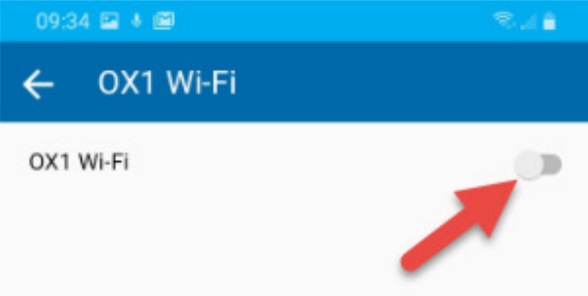 Connect to your preferred Wi-Fi network and enter the password when/if prompted
5. On your OX1 go to Settings then scroll down and tap Software Update.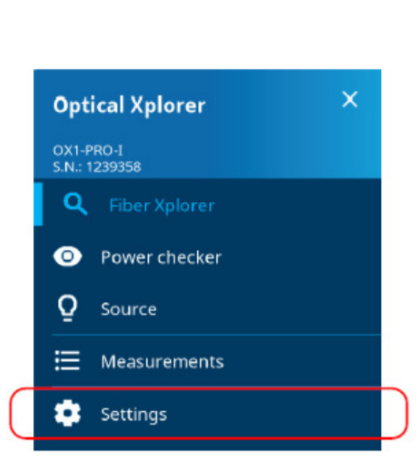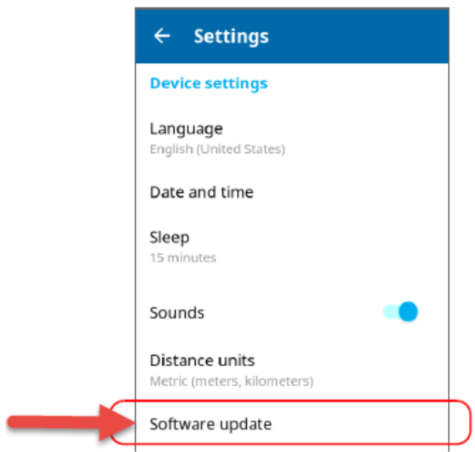 6. If a new version is available tap Install Update.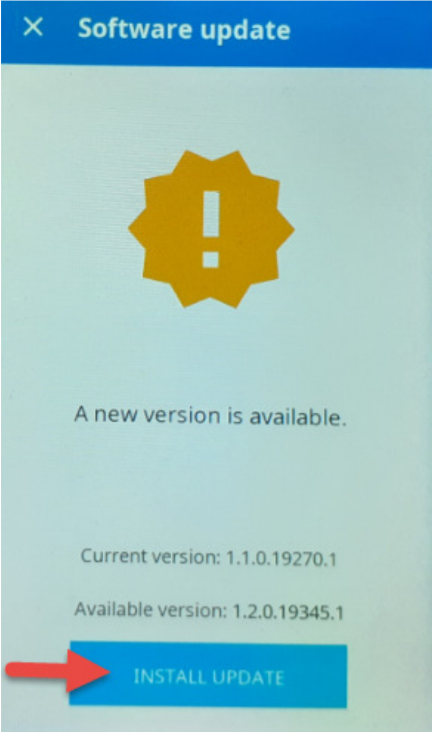 7. When the process is completed, the OX1 will reboot. The unit will offer to explore the new features before returning to the home screen.