Applies to
PPM-350 Series, OX1, OTDR in-line power meters
Problem
When using an in-line power meter for absolute power measurements in dBm or milliwatt, you suspect an error. This article applies to both small and large possible errors.
Troubleshooting steps
Possible Cause 1: There is a soiled or damaged connector
Proposed Solution:
The PPM and other in-line power meters use a physical contact connector. This connector as well as the connector of your patch cord must be clean and in good condition, otherwise significant error could be introduced.

Inspect the connector and if cleaning is not sufficient, the unit may need to be returned (RMA) for a connector replacement (-CR).
Possible Cause 2: APC vs UPC connector types.
Proposed Solution:
Ensure that the fiber you are connecting to the EXFO in-line power meter, is compatible to the connector type fitted to the unit.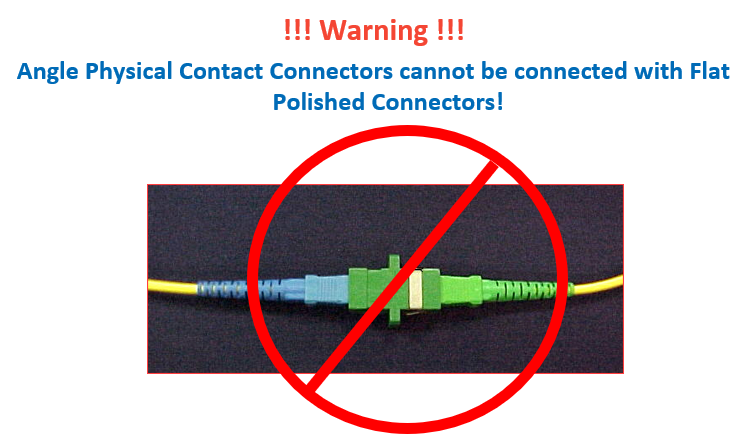 Possible Cause 3: The EUI is damaged.
Proposed Solution:
EUI = EXFO universal adapter and is the part fitted to the optical ports of your power meter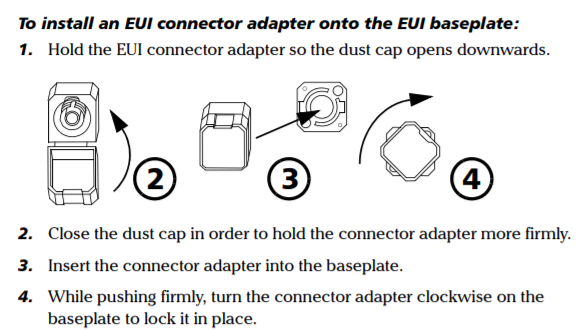 As for any adapter, the EXFO EUI has an internal ceramic sleeve to ensure precise fiber-to-fiber alignment. Should the sleeve be damaged, a large error may be observed.

Try another EUI if available. This is a common part used on many EXFO instruments, so there is a good chance you may have one available.
Possible Cause 4: Other possible causes
Proposed Solution:
Check other published knowledge articles that address potential error sources for all optical power meters, both in-line and standard power meters.

You will find these in the related articles, or by searching absolute power measurement error.