Applies to
Most discontinued products
Introduction
The procedure below will explain how to find the replacement model for a discontinued product.
Procedure to follow
1. The first step is to find on the EXFO website the discontinued product. There are 2 easy ways to do this.
a. From the Global site search.
In this case I am looking for the FOT-930.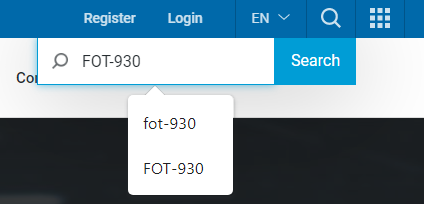 Hit search and from the results, select the line containing reference to DISCONTINUED PRODUCTS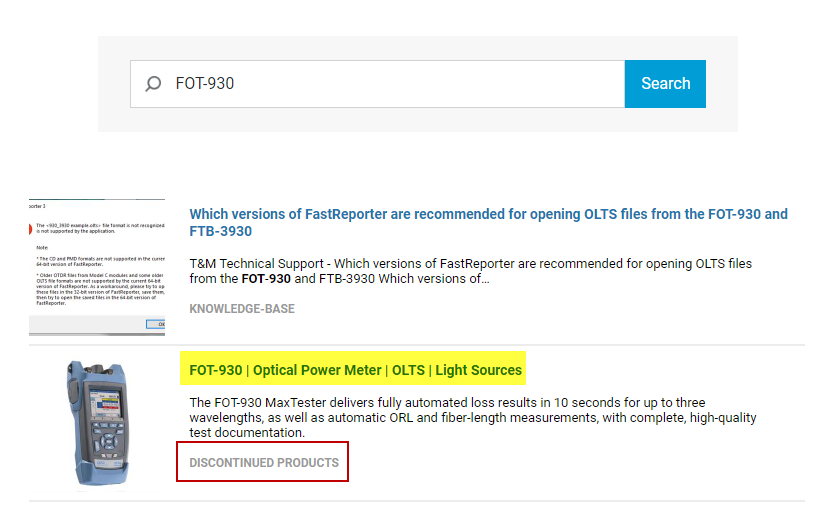 b. From the Discontinued Products page
In the Support menu, select the Discontinued products item.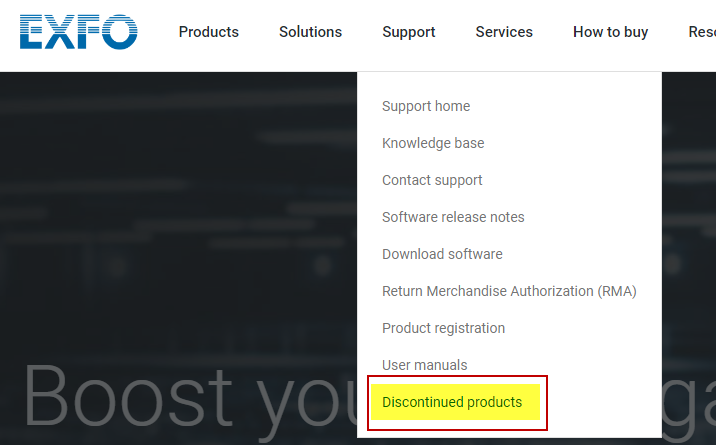 Enter the product you are searching for.
Select the link in the results corresponding to your product
2. Once you are on the discontinued product page, you will find useful information such as; the discontinued date, service-end date, spec sheet, and user manual.
3. For most products ( you may have to scroll down) you will also see a link to the Replacement products section.

4. In that section you will find the recommended replacement model(s) for the discontinued product, in this case the MaxTester 940/945 series.