Applies to
Introduction
After the IP address has been assigned, you can open a TCP/IP connection with the MXS-9100 over the network. To start sending and receiving commands, initialize a connection with the MXS-9100 using the IP address and port 10001. A terminal program can be used to verify the connection and send commands manually.
Procedure to follow
1. Make sure the Ping test is successfull between your laptop and MXS-9100.
2. Enable telnet feature of your laptop. Enable the TFTP client of windows features.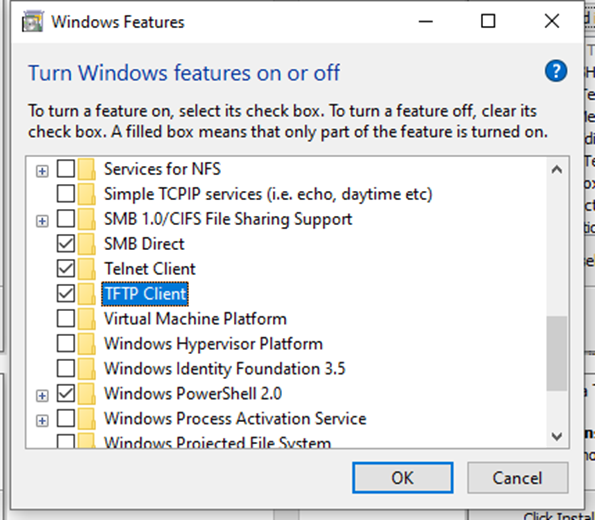 3. Allow Device manager and Device manager TFTP server to communicate through windows firewall.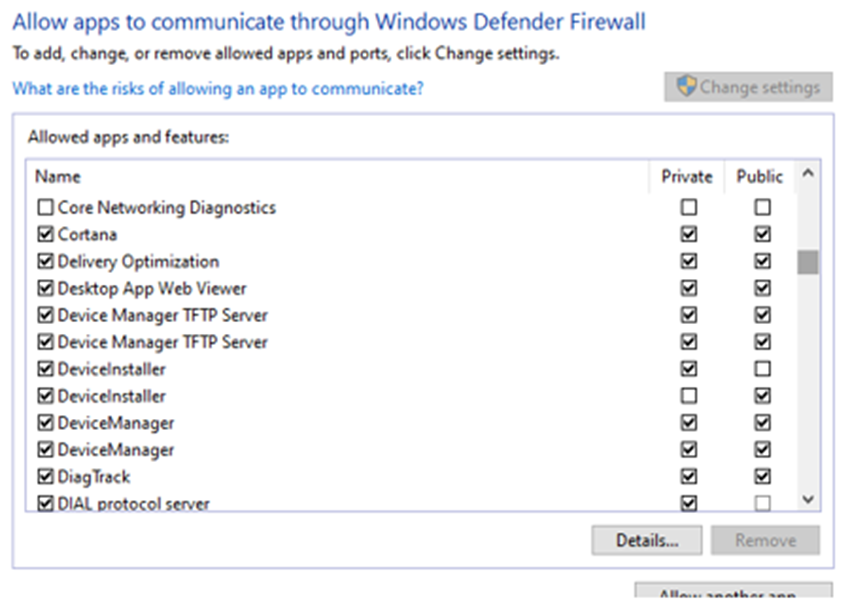 4. If the telnet connection still cannot be established, you should check the IOLAN settings according to the following steps.
5. Go to IOLAN setting page. Double click the blue line and Login using password: superuser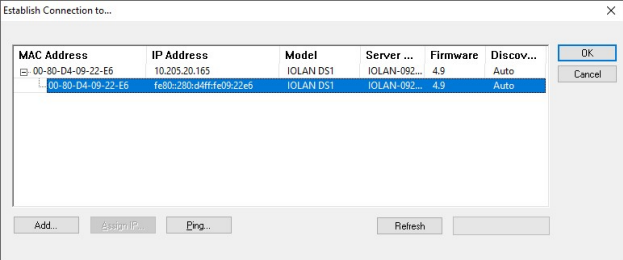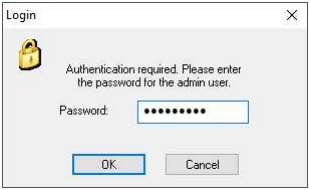 6. Click the serial port page and press the Edit button.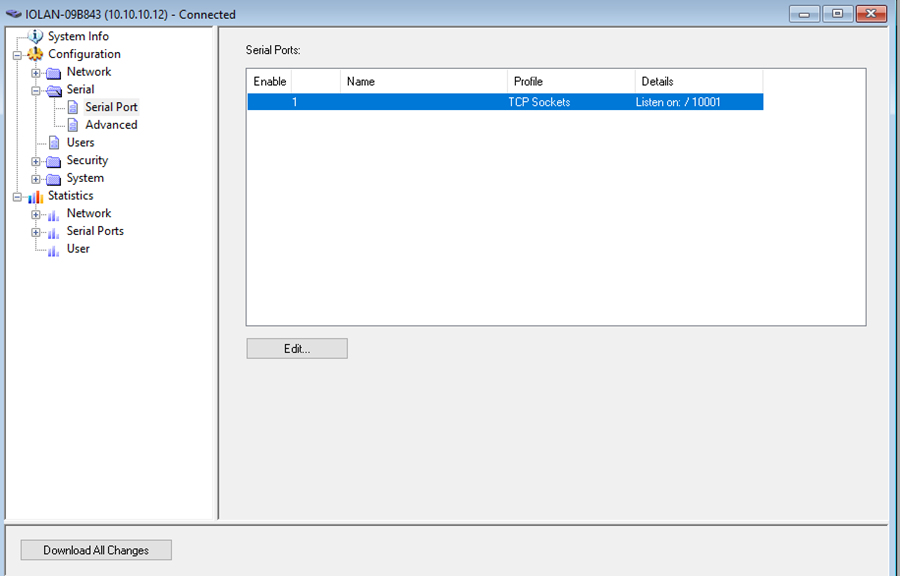 7. Check the Profile and set it to TCP sockets option.
8. Set the TCP Port to 10001.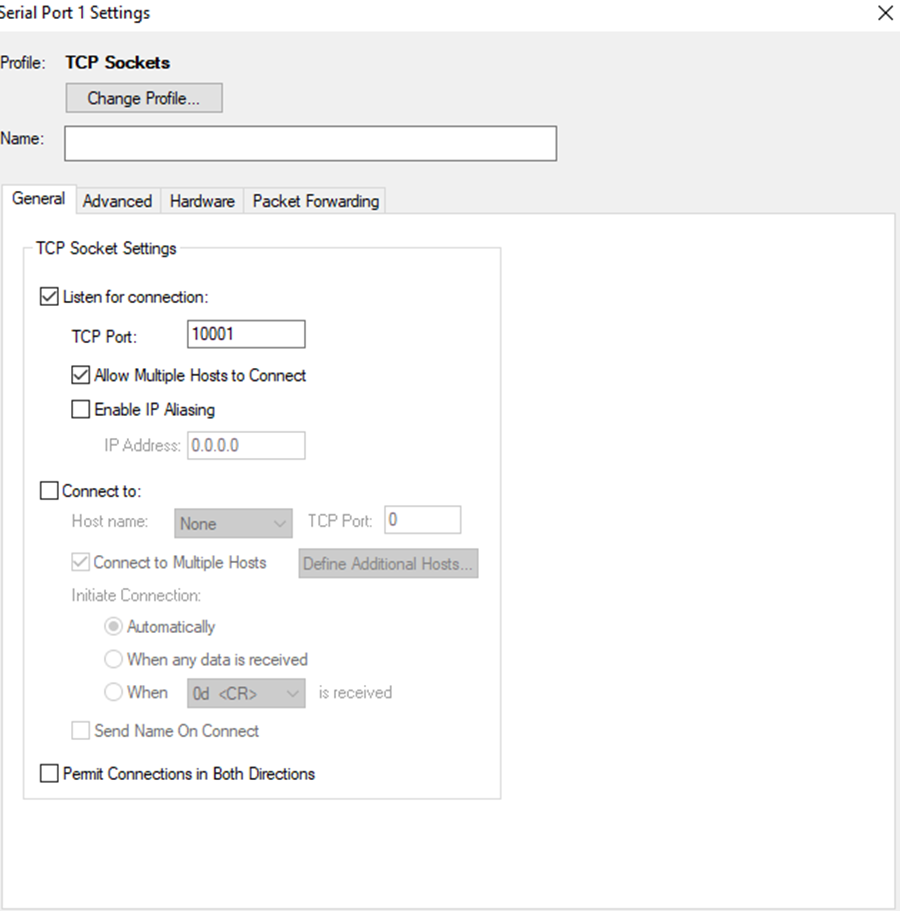 9. Set the speed to 115200. After these settings, please do not forget press OK button.
10. Once setup is complete, a notification that Download is Required will be displayed, that means you should press Download All Changes button.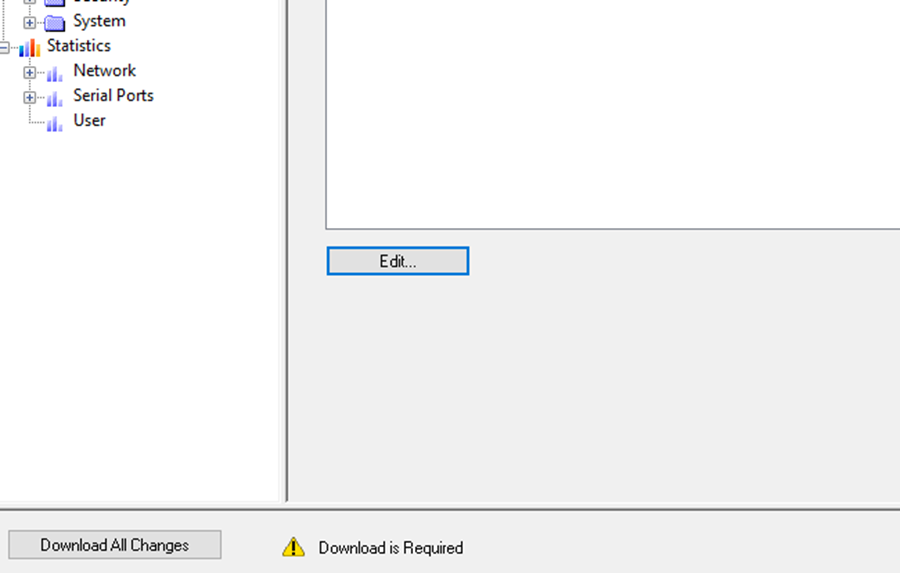 11. After the Download process, it is important to press Reboot IOLAN button.