Applies to
MAX-700B series, MAX-700C series, MAX-FIP, MAX-900 series, MAX-5205
Introduction
Often, when using VNC to send hotkey commands in remote control, the hotkey function is just running on local computer and we are unable to send it to remote session.
The procedure below shows how to quickly switch the taskbar of the remote device during remote control.
The procedure uses RealVNC viewer and there is no need to install other VNC servers.
Procedure to follow
1. Download and install RealVNC viewer from www.realvnc.com
2. Edit the SendKeyEvents option to True. Path: File > Preferences > Expert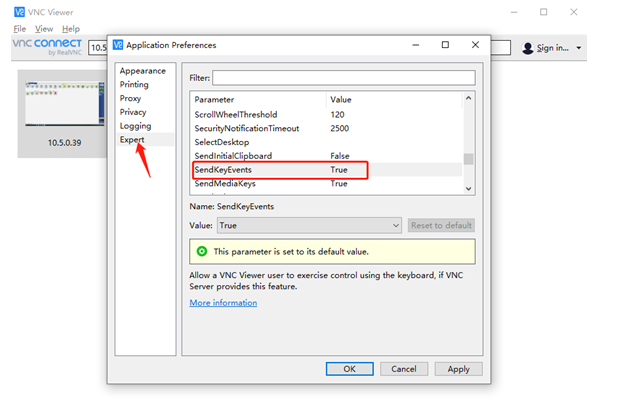 3. For MAX-700 B/C or MAX-94x series Press Ctrl+ Home to switch between OTDR/OLTS and homepage.