Applies to
Most Test and Measurement division products
Question
How can I find the services available and the service pricing for a product?
Answer
This information is available in our on-line RMA Request tool. The services and associated prices will be displayed.
Follow these steps:
1. Go to the RMA Request page and select Start here in the Create-a-new-RMA box.

2. Log in to your EXFO account
3. Select New RMA request.
4. Add the serial number of your product, and tap Search.
5. A window will appear that shows all the available services for that product.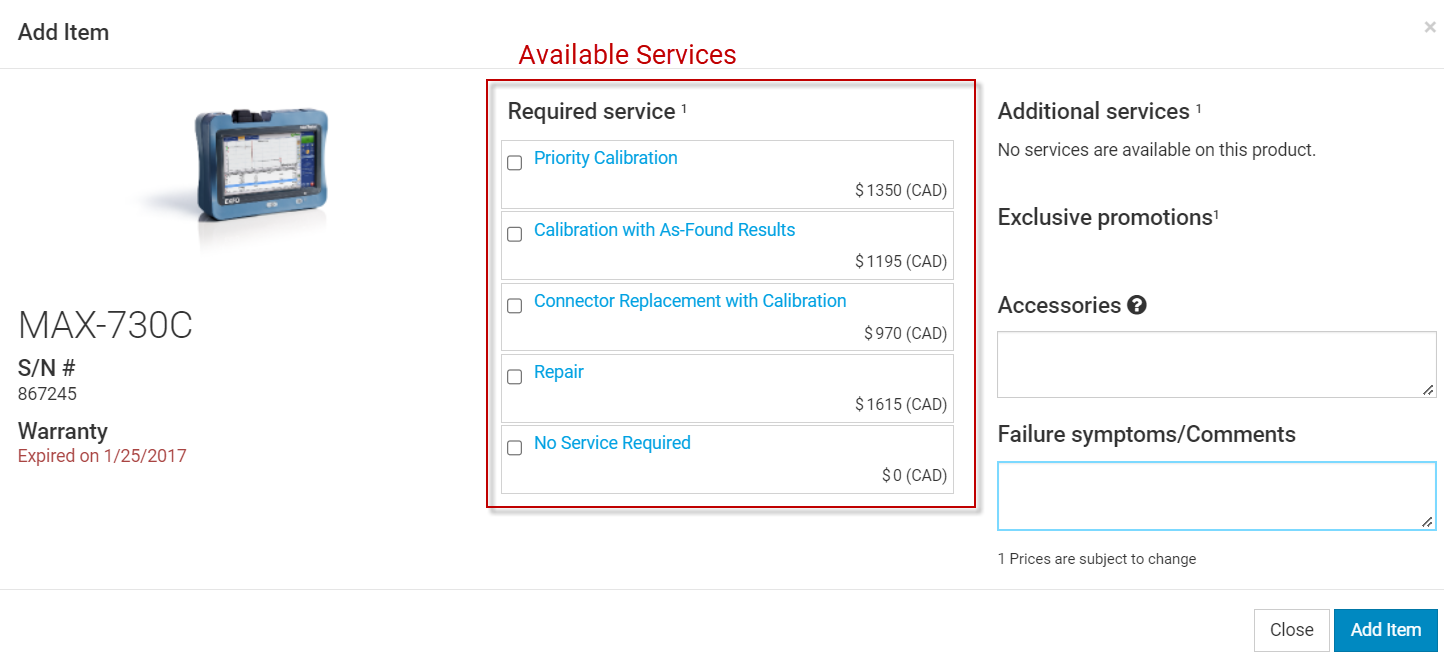 In this case, you can see that there are several calibration services, a repair service, and also a No Service Required. The No Service is selected when you are sending in a kit where you may not require a calibration or repair on a specific serial number.
NOTE: You can continue to create your RMA request if you are ready, or you can delete the RMA request if you were only looking for service availability, warranty information and/or pricing.