Applies to
MAX-700B series, MAX-700C series, MAX-FIP, MAX-900 series, MAX-5205
Introduction
This procedure will guide you through the installation of a new software image for your MAX Optical tester.
Procedure to follow
To install a new version of the software image on your Max Optical tester:
1. From the EXFO website, download the software image required to your PC or laptop (detailed download instructions here).
2. Extract the installation files as follows:
2a. Using Windows Explorer, double-click the file you have just downloaded (self-extracting file).
2b. Specify the root of your USB key as the destination to extract the files to.
3. Connect the USB key containing the installation files to your unit.
4. On your MaxTester unit, start the Software Update tool (Configuration > Software Updates)
5. Tap the Check for Updates button to start the installation process.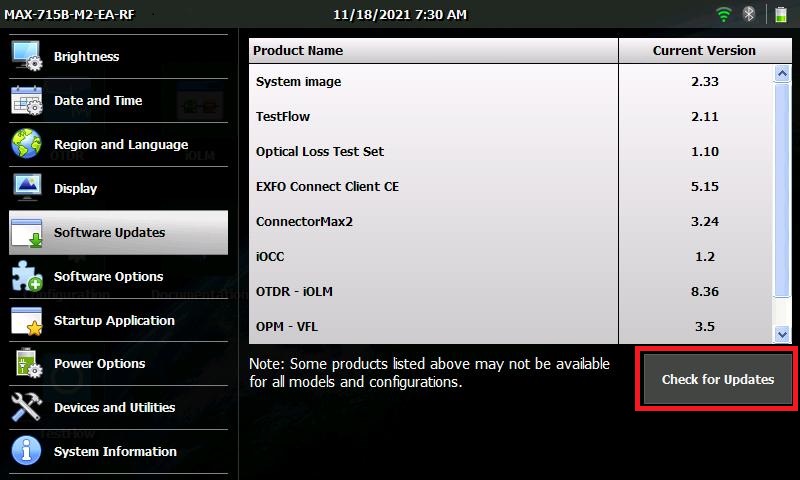 6. If the USB key connected to the MAX tester has a different software image to that installed then you will get the following message: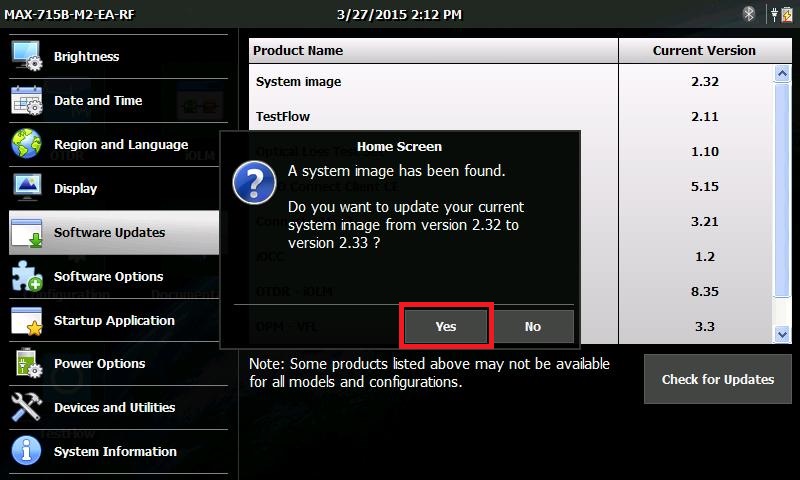 7. Selecting the Yes option will start the installation process which will include a restart of the unit.