Applies to
MAX-610, MAX-635, MAX-635G
Introduction
Since test lead characteristics have some impact on copper test results, it is highly recommended to compensate any new copper test leads with your MaxTester. Routine calibrations may be required when copper test accuracy is in question.
Follow the steps below to perform the Test Lead Compensation on your Copper/DSL MaxTester.
Note: If the test lead compensation fails, or is unable to complete, contact EXFO's Technical Support https://www.exfo.com/en/contact/technical-support-contact/
Procedure to follow
1. Before powering on your MaxTester, be sure to wipe and remove any debris from the test cables.
2. Power on your MaxTester. Plug in the charger if needed
3. Once at the home screen, select "Copper Test"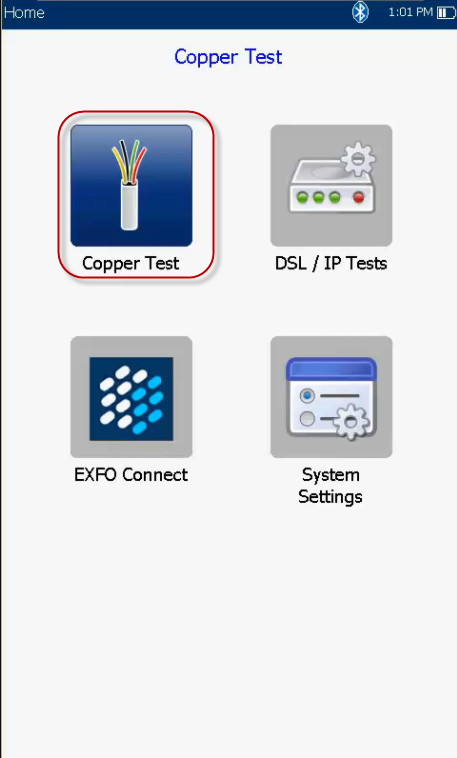 4. Select "Setup".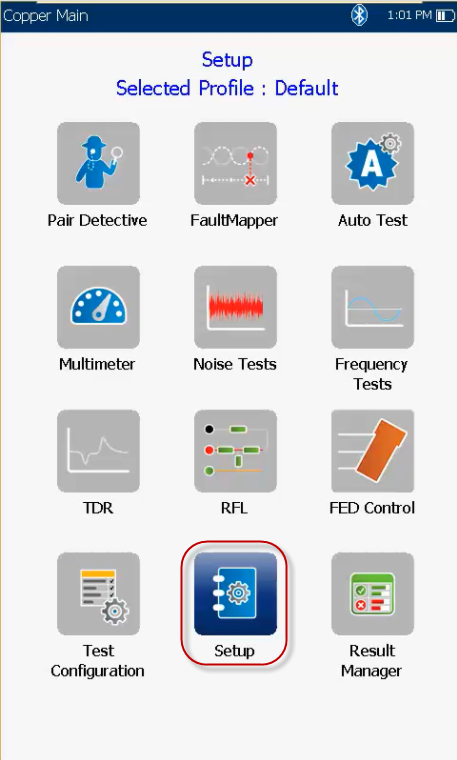 5. Launch the "Test Lead Compensation" application.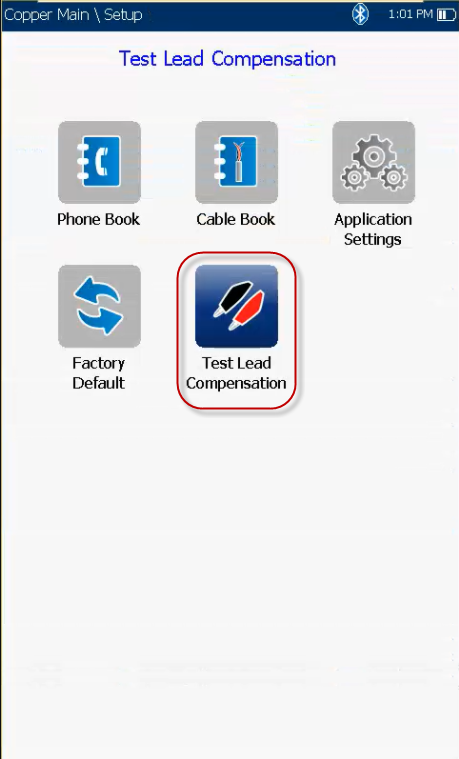 6. Select "Start Compensation" to initiate the compensation.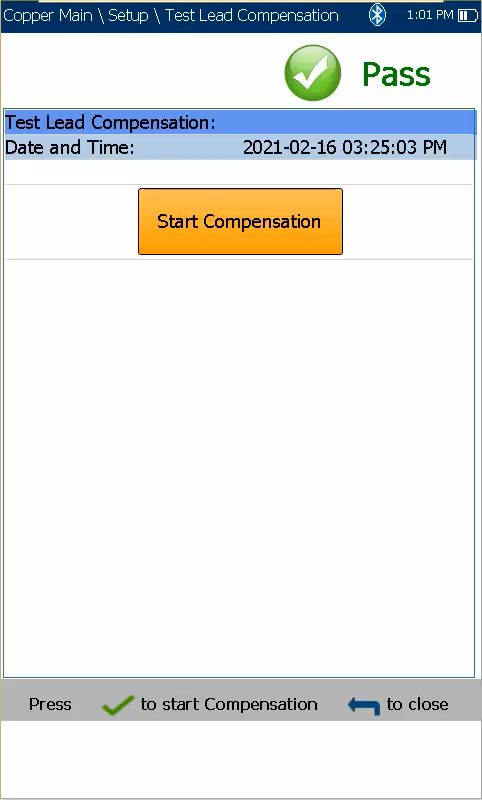 7. A confirmation message suggesting the previous compensation data will be over-written. Select "Proceed" to confirm.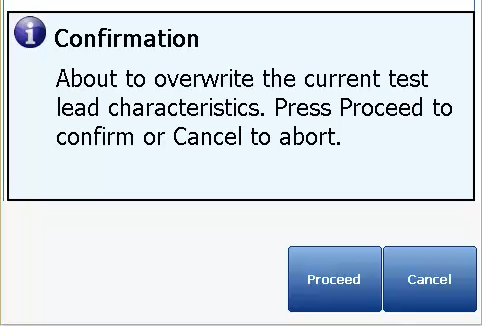 8. Follow the 2 prompts displayed on-screen to complete the compensation.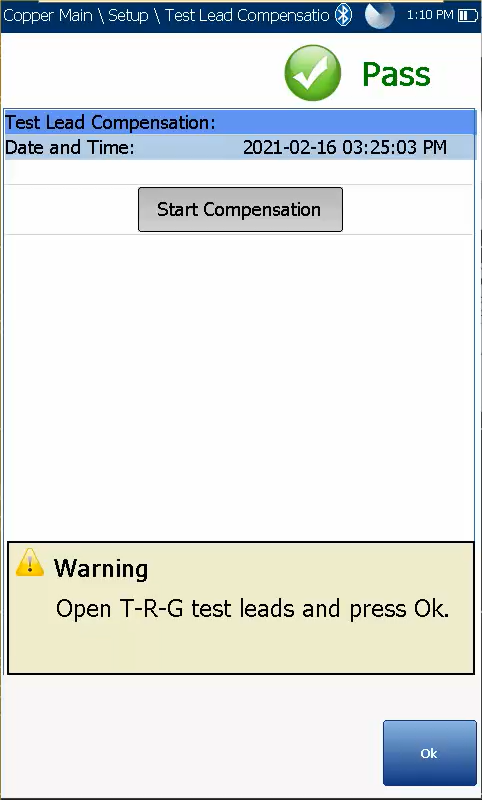 9. Once the compensation has completed, the spinning disc by the time will disappear and a new date/time will populate in the application.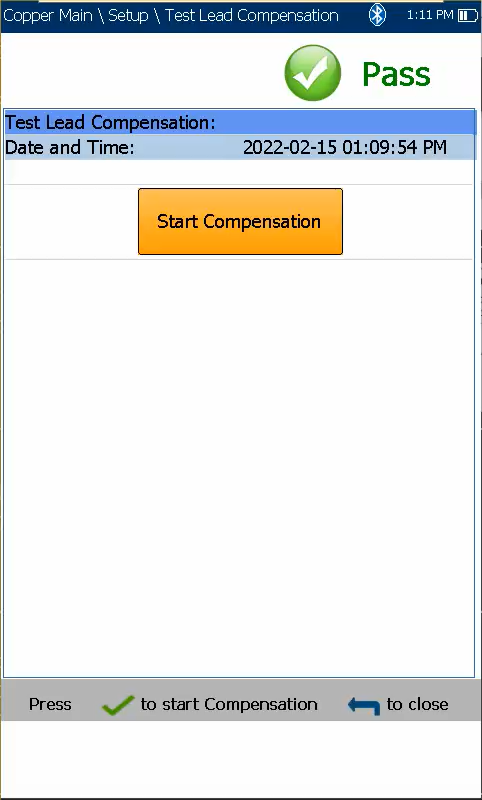 If the Test Lead Compensation is unable to complete, please contact EXFO's Technical Support