Applies to
iOLM, FastReporter3, MAX-700B/C/D series, FTB-700 series, FTBx-700C/D series
Question
Can you create a .TRC or .SOR file from an iOLM test result?
Answer
Within the EXFO software you have the option to create Bellcore 2.0 .SOR files from an iOLM test result. You cannot create a .TRC file.
When you have completed your iOLM test, you can export the test results as a .SOR file from the iOLM application. During the export process individual .SOR files for each wavelength selected for the original iOLM test will be created.
You also have the option within the FastReporter3 application (with the appropriate license) to export the iOLM test results as .SOR files.
An example is shown below.

iOLM measurement shown above.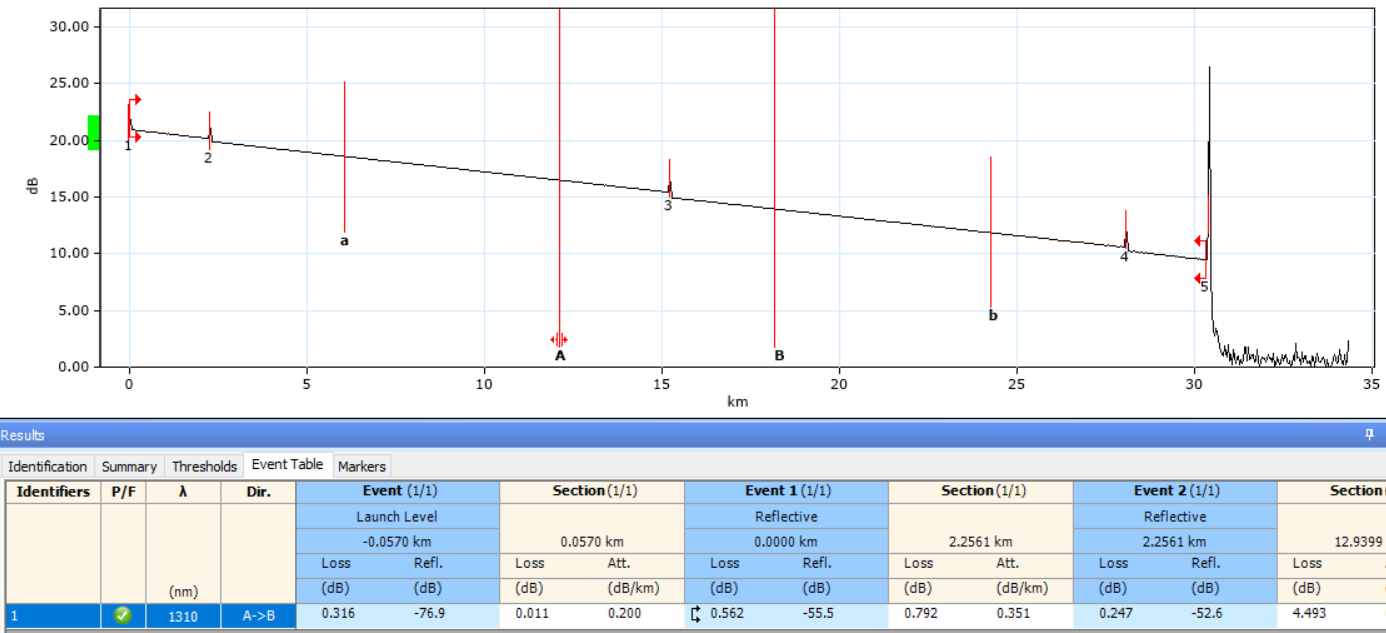 Corresponding 1310 nm trace from exported .SOR file shown above.